After the madness that was Mid-Ohio Con and finishing up the latest issue of Midnighter, I finally had a weekend off, my first in a long time. This was very convenient as my parents stopped in for a visit, their last stop on a nice road-trip vacation. Xan had to work on Saturday, so we headed out into Columbus for some Christmas shopping. I'd mention where we went, but that would give away too much to my siblings and nephew and nieces! Xan joined us for dinner at a local Indian restaurant, then it was home to talk and play with the cat. My dad and Jess-Belle got along famously, playing together almost every moment we were at home. They departed on Sunday, leaving me with several more boxes of old slides to scan in, so you should probably not be surprised to see more embarassing childhood photos turning up on this blog in the near future!
--C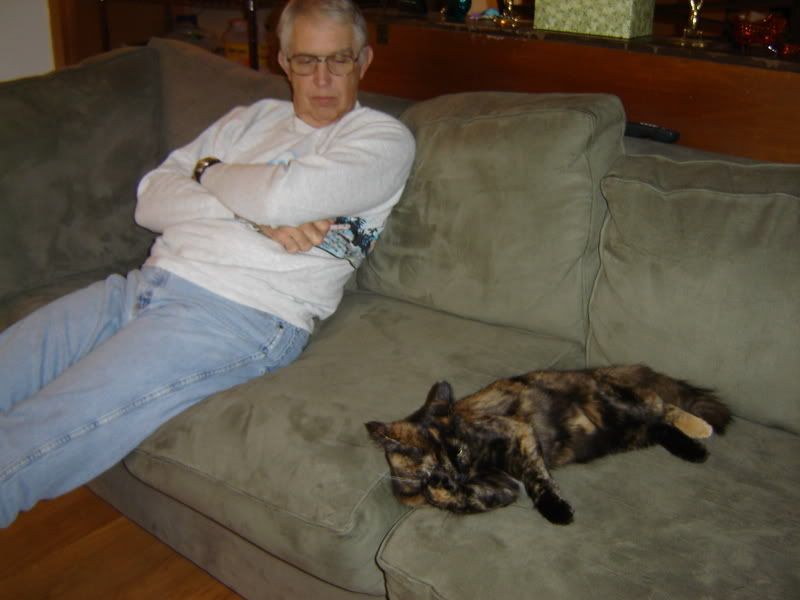 Photos:
1) Dad and the Belly-girl resting between play sessions
2) Missing Grandpa...