Ocean Headed to the Silver Screen?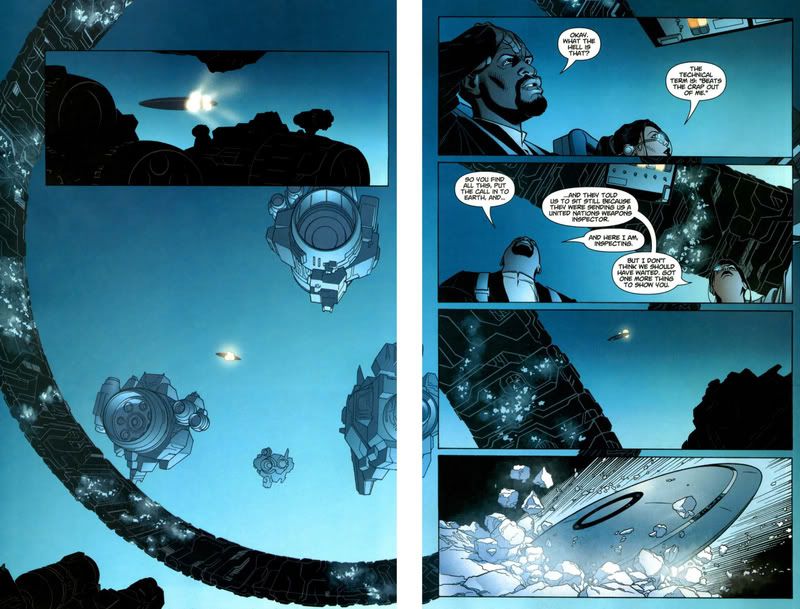 Well, no...apparently not just now, anyway...
If you follow this
link
, you'll find an article from good old Newsarama.com which reports that Gianni Nunnari, producer of the movie 300(based on a graphic novel by Frank Miller), mentioned in a press release that he'd be interested in adapting Ocean(the graphic novel written by Warren Ellis and drawn by me) as a feature film. as Warren points out in the update to the story also found at the above link, no one has actually approached either one of us about this(we own the thing, so presumably someone will have to approach us before buying the film rights), so for now, it's just some guy in Hollywood dropping the name of a book we created.
Still had me feeling pretty good, though. Even the nasty little comments by those internet pundits I love so much did little to bring me down this time...
...because in the end it's still some guy in Hollywood talking about making a movie about a book I co-created and drew and had published by one of the top two publishers in the comics industry.
--C