Happy Birthday, Mike!
In honor of my brother's birthday today, here are
some more ancient Sprouse family slides...
Okay, I was going to make fun of Mike's clothes here,
but then I
noticed my own horribly-clad legs over on
the right side of the photo...
Anyway, this is Mike playing
with our Lhasa Apso Tashi in our house
in New Dheli, India,
ca. 1971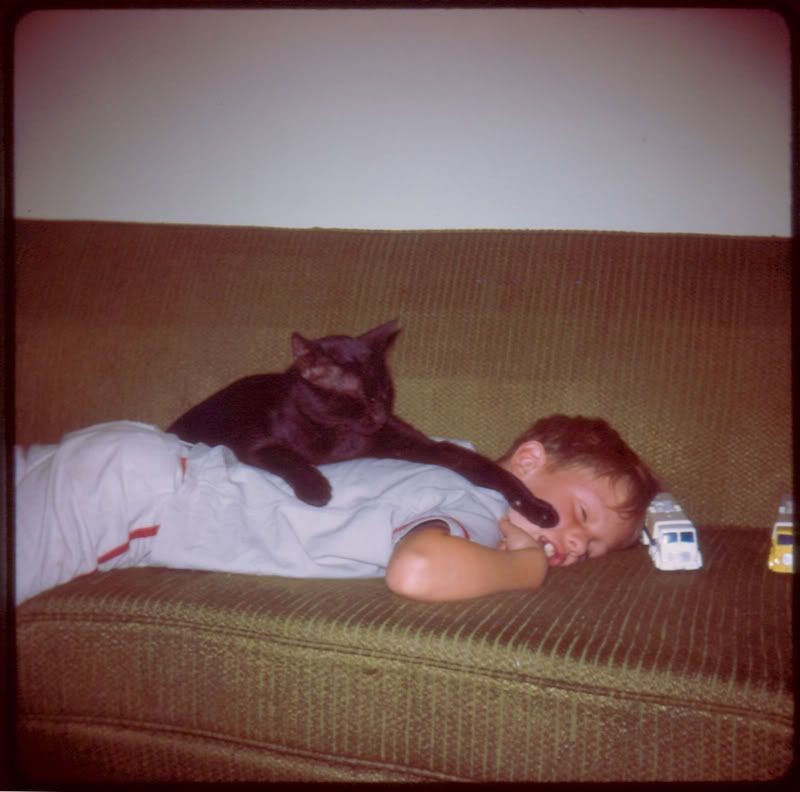 Above: Mike with his cat Fluffy, again in India.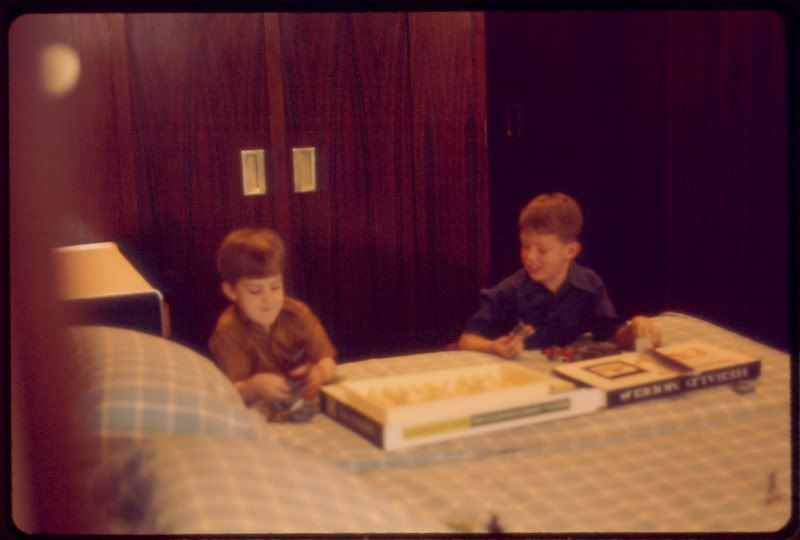 That's Mike(on the right) and myself with our haul from Harrod's toy
department,
in our cabin aboard the QEII, somewhere in the Atlantic
Ocean between
the UK and The US on our way home from India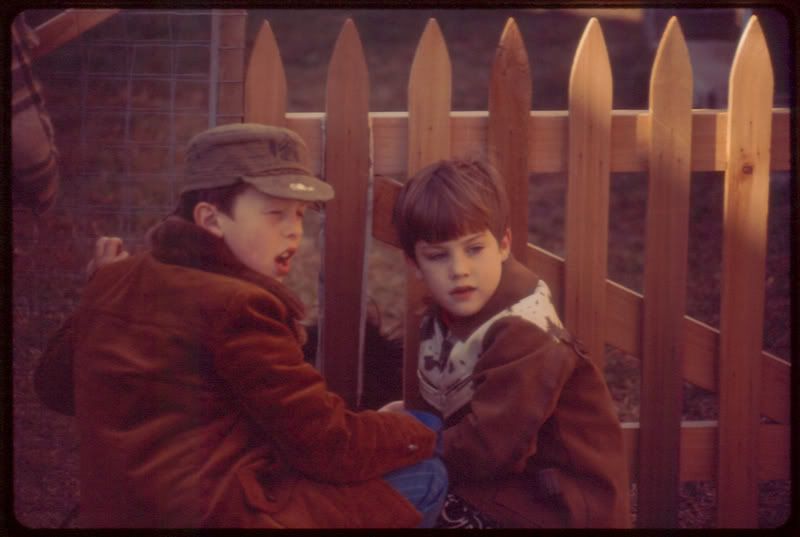 The fashion crimes continue Stateside, ca. 1972...no idea what
we're up to here,
but I'm sure it falls under the category "no good..."
Hope you have a good one, bro! See you in a few
months in Baltimore.
--C