Pez Part 2

Just thought I'd add some other Pez photos of my weirder, or "non traditional" dispensers. But the weirdest thing about my collection is that I don't like Pez candy. I agree that this is odd, but I saw an episode of "Unwrapped" about a guy who doesn't eat peanuts, yet has the largest private collection of Mr. Peanut items. I'm sure there are more of us.
I also open them as I'm not much of an "original packaging" collector, since if I buy it, I want to mess with it. I also find the actual item looks a lot nicer on display than the package. I sometimes save the blister pack cards, because the graphics are usually specific to that line of dispenser. They also have fun little puzzles on the back like mazes, word searches or connect the dots. Pez also comes in generic little bags, and they can turn around or get hidden by the little paper inside that has the games on it.
Also, there is candy in the packages which can turn into powder and make the packaging cloudy. And, while some people collect candy packs, I think old candy lying around for decades is a little gross. And while Pez can survive a little bit of water, cardboard and candy cannot.
Besides, the earliest dispensers came in clear cello bags, so Pez started as an out of package collectible. I also didn't start the collection as a way to retire by eventually selling them. As a collector and packrat, I don't start a collection unless I plan to will it away.
This is a Pez-a-saur. This little car will dispense candy if you push down on it. The candy pops up from a hole in the rumble seat. This is the only one of these I have seen besides a Peter Pez who is the Pez mascot. I don't have too many Peter Pez items because he is a clown.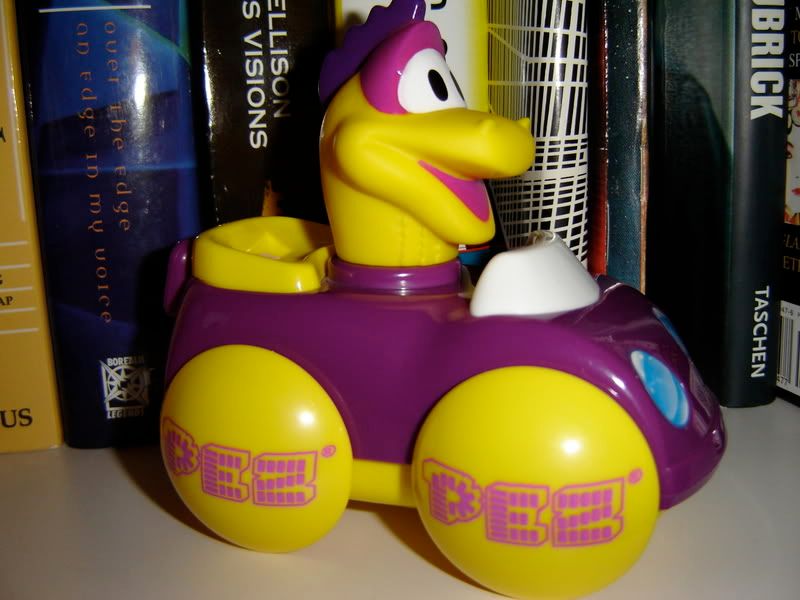 All of my NASCAR Pez are from my dad. He's very supportive of my collection and has been instrumental in it's growth. I'm always so touched when he picks up Pez for me, and if he winds up buying me something I have, I keep the one he gave me and sell or swap the other one.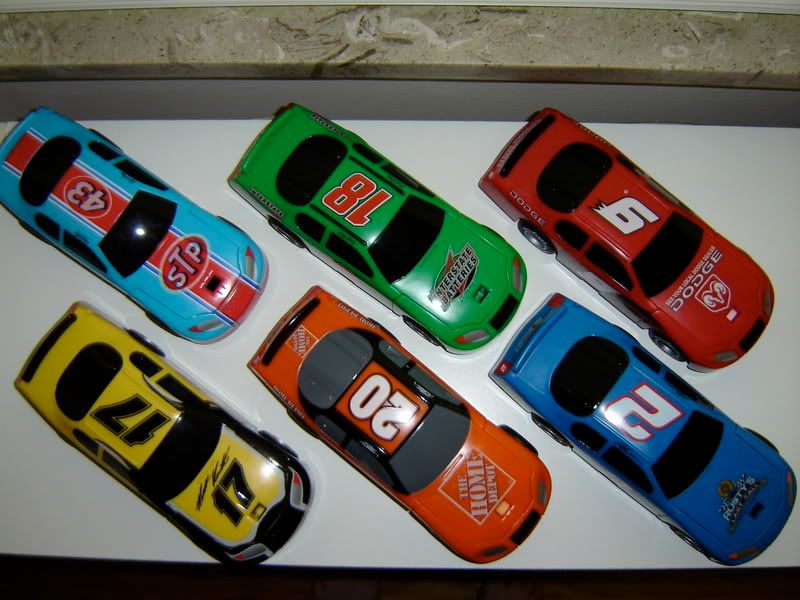 This is my favortite in the line of Pez lunchboxes, and is one of the few Pez things I have that isn't a dispenser. My other non dispenser items include that pineapple bank, a mini puzzle, a Pez-A-Saur flashlight, and some floaty pens. This was a Christmas gift from my friend Troy and yes, it has a Thermos. I also collect lunchboxes.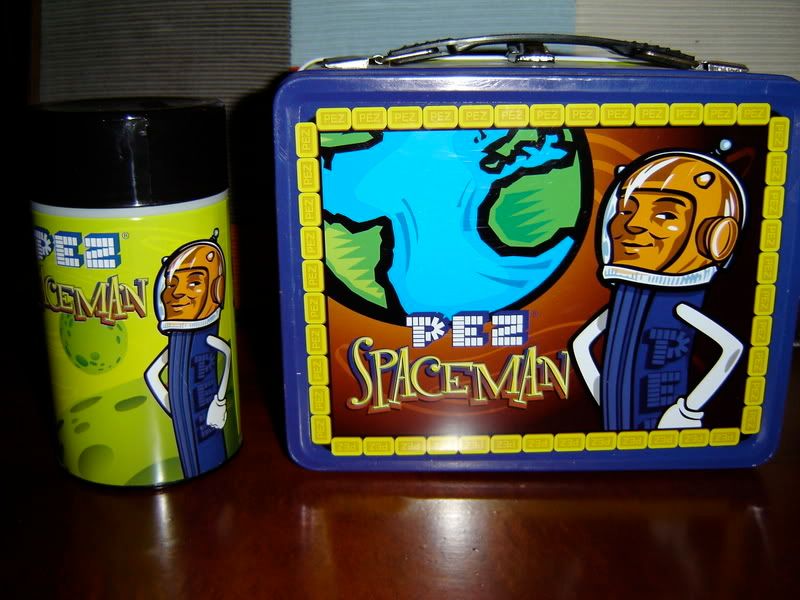 These are pens that dispense Pez. Again, these are gifts from Dad. He also gave me my Marvin the Martian candy hander which is battery operated. Well, it CAN be battery operated, if there are batteries in it.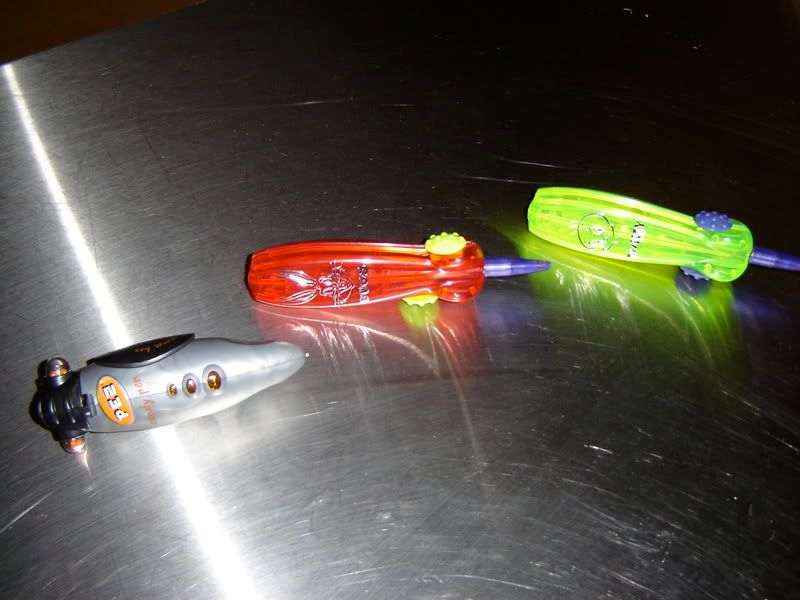 --X